About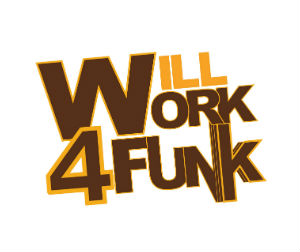 Willwork4funk is a music promotion agency specialized in funk, soul, jazz, afro, breaks, grooves & soulful house, founded in 2012 in Milan, Italy by Jade Parolini aka DJ Calamity Jade.
Having spent her teenage years in New York City, surrounded by black culture and music, it didn't take long for the vinyl bug to bite her and Jade has been an avid collector of all that is funk since 1999. After moving to Milan, Italy in 2002 Calamity Jade started making a name for herself and has since been constantly active producing mixes, DJing in Italy and abroad and hosting radio show "Funk Shui"on Italian stations Radio Popolare and Contro Radio and later "Jacqueline" on Radio Popolare and Radio Base.
In 2009 Jade started collaborating with much-respected independent label Record Kicks, handling promotion and marketing, as well as opening as DJ for RK bands. In 2012 she leaves the label to open Willwork4funk through which she handles promotion in select countries including UK, Germany, France, Italy and Spain for labels like Jalapeno, Légère, Wah Wah 45s, HopeStreet, Mocambo, Agogo, Buyu, Breakin Bread and more. Artists we have worked with include The New Mastersounds, Nicole Willis, The Haggis Horns, Myles Sanko, Gizelle Smith, Cookin' On 3 Burners, Eric Boss, Bahama Soul Club, The Mighty Mocambos just to name a few.
With a growing number of projects and clients Willwork4funk is rapidly building a reputation as one of the most solid promotion agencies specialized in black music. Over 1500 radio/magazine/website contacts and regular coverage of our projects in the specialized media make us a reference point for the funk scene worldwide and a force to be reckoned with. Stay tuned on this space for all the latest musical news, albums, singles, radio shows and Willwork4funk events!